Washing cars can be time consuming, costly and physically demanding. There are plenty of "gimmick" car washing systems out on the market today and it can be hard to distinguish a heavy duty quality system from the copy-cats.
One of the most important components of a good car wash system is a dependable good quality pressure washer. A pressure washer saves time by covering more surface area with pressure to wash dirt and grime off quicker. A pressure washer also saves money by limiting the amount of water used when washing.
Having a good quality pressure washer is key for a good car wash system as stated above. Having said that, there is one necessary component of a good quality pressure washer that can't be overlooked.
Overhead booms are rotating hoses attached to brackets and springs that allow perimeter washing while eliminating hoses dragging on the ground. Having an overhead boom will increase productivity by allowing a worker to wash faster and more accurate because the hose follows the worker above them and doesn't interfere with any other components of the car washing system. Overhead booms also greatly reduce the risk if injury from tripping over hoses on the ground and help to prevent back injuries by allowing the worker to stay standing up straight and taking the weight of the hose off the worker and putting it on the spring system above them.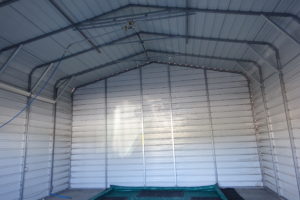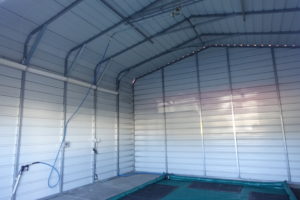 US Hydrotech has been installing overhead booms with their car wash systems for decades and has found the perfect combination of components to create a great quality, affordable and safe system that will last while being put to the test in harsh high volume car wash applications.
Call or email US Hydrotech for more information on your overhead boom system.