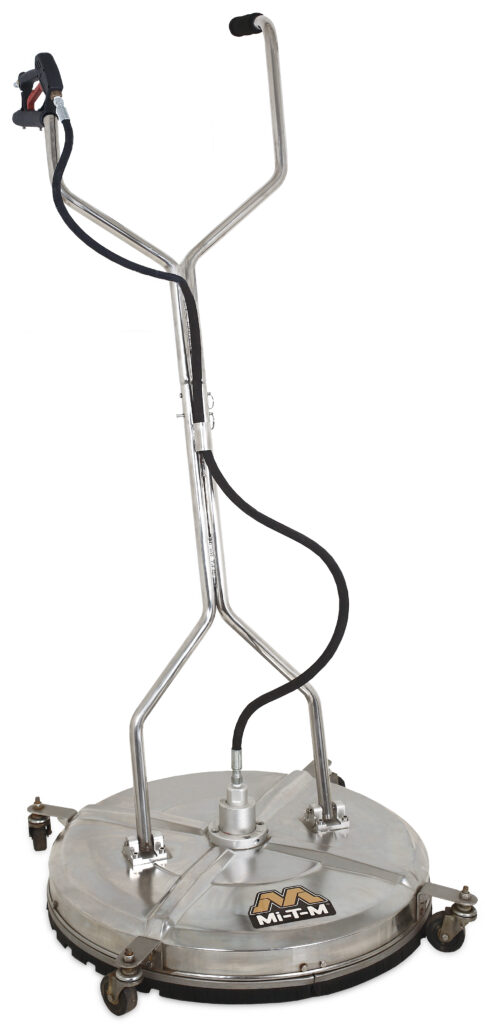 Clean large surfaces faster and easier than with a standard cleaning nozzle. The Mi-T-M rotary surface cleaner is equipped with strong-bristled brushes for long life and easy glide control.
This cleaning accessory can be used on decks, patios, sidewalks, driveways, pool decks, parking lots and any other horizontal surface. It's great for wineries and brewery floors as well!
Some of the features are 20-inch, 24-inch, or 28-inch diameter disc, 4000-PSI rated, heavy duty anodized aluminum handle, professional-grade high pressure trigger gun, heat-treated sealed pressure swivel that requires no maintenance, 180 degree F max temperature, 3.0 to 5.0 GPM water volume.
Visit US Hydrotech's showroom in Rohnert Park today to see one of these amazing pieces of equipment in person and learn more about how it can benefit your business in more ways than one!